CloudFunnels

Gives You Everything You Need
To Create Your Dream Online Business


Powerful WYSIWYG page builder that churns out highly optimized responsive pages.

Complete membership system to create free or paid memberships.

Insightful sales and leads analytics to help you always keep track of your business.

PInstall anywhere including shared hosting, VPS, Servers, Google Cloud, etc.
Page cloner lets you duplicate any page or funnel online in one-click

Support for popular payment gateways & carts including Paypal, Stripe, Authorize.net, ClickBank, JVZoo, Warriorplus, etc.

Integration for SMTPs like Sendgrid, Mailgun, SMTP.com, SMTP2Go etc for your email marketing.

Integrations for Live chat, Facebook Messenger, Bots, Supportdesk, Conversion proof etc.

Full GDPR Support - Cookie consent & data disclosure.

Increased protection from 'funnel-hackers'

Over a dozen readymade funnel templates that you can modify instantly.

Email automation. Send transactional mails, mail sequences and mail your lists.

Create multiple funnels & memberships on one domain or subdomain.

SEO Friendly features. On-page optimization, caching for fast delivery & AMP for high-speed mobile performance.
Has A/B testing & split testing to help you get more sales.

Integration with popular autoresponders like Aweber, Getresponse, MailChimp, MailEngine etc.

Integration with Facebook Pixel, Google Pixel, Google analytics, Heat-maps or any other analytics system.

Zapier integration to send your data to any CRM or software.

Works on Google Appengine to create your funnel on highly reliable Google infrastructure.

Free automatic upgrade for 1-year

Introducing...
CloudFunnels Funnel & Site Builder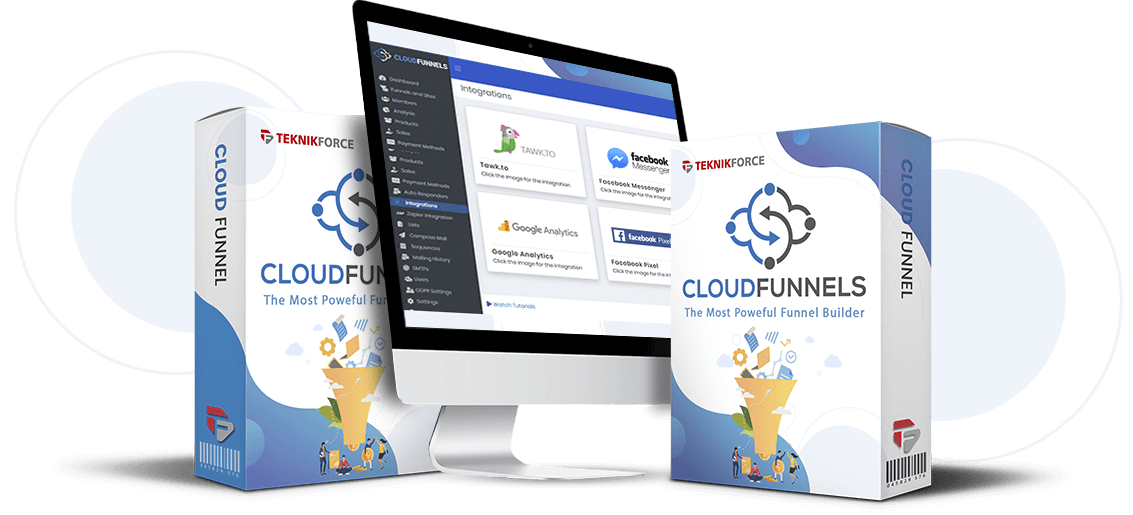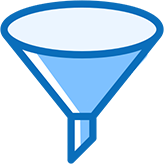 Funnels
Sales funnels, opt-in funnels, webinars, corporate websites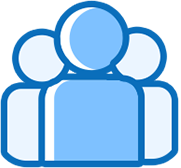 Memberships
Memberships with full customer and products management.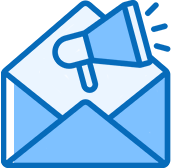 Email Marketing
Email lists, mail sequences & mail-outs.
Making Business Easier For People Like You The World Over

Tarun Rathi, CEO TheBreedBusiness
Peter Williams USA, Internet Marketer
Steve Haase, CEO SMTPDepot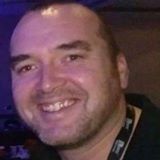 Lee Thomson
I've been screaming for a good user experience funnel software. This ticks all of my boxes and some!
Unbelievable how complete of a marketing platform this is. Calling it a funnel builder doesn't adequitly cover what it really does. You can use it to build out complete websites with it's drag and drop page builder. Easily create ecommerce sites, it comes with a great front end for email marketing and of course CloudFunnels is a great page and funnel builder too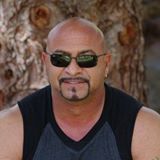 Steve Haase

Carlos Montes De Oca
For I guy like me who is not Techy I need to make sure that I´m going to get tech support when and if needed. Well I know for a fact that with Cyril Jeet and his Teknikforce Team I´m already covered. I´m ready now to build my pages, optin forms and much more
I have been looking for a way to have full control of my funnels but here we are thanks to cloudfunnels everything is now possible. I really love the whole concepts in cloudfunnels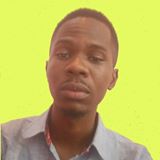 Wale Adetona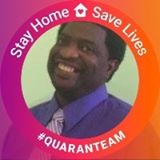 Clifton J Boston
Using Google is genius beacuse their uptime is the best and Gmail isn't going to bloack or blacklist its own
I cannot thank the developers of this software enough, I found it a few days ago and it has been wonderful so far.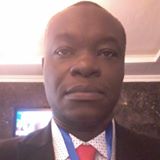 Abayomi Olufemi
Phil Mann
I was hoping that someone could come up with a system like this. Specially server dependent. Well here it is. It will help me start my online business....finally..very grateful

Fresh, profit-boosting capabilities you won't find
in products 10x as expensive

Create any kind of funnel & site
Build sales funnels, opt-in funnels, landing pages, lead-grab pages, auto webinars, corporate sites, affiliate sites and any other kind of funnel or website you want.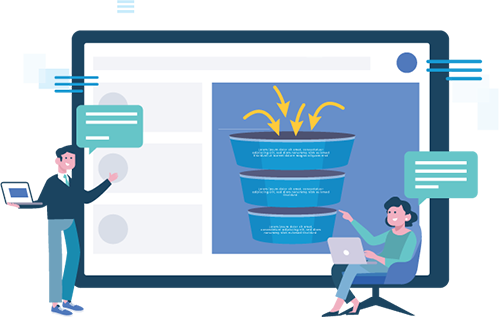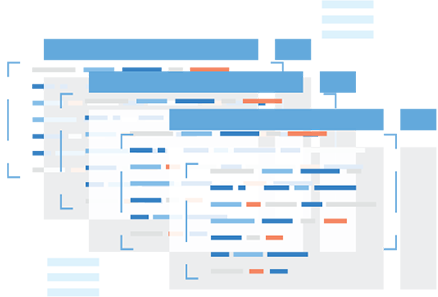 Over a dozen readymade funnel templates
Over a dozen complete funnel templates with opt-in pages, landing pages, thank you pages, all done and prepared for you.
Just choose a template and modify it quickly with our friendly page builder.
Create any sort of membership areas
Completely customizable membership system. Create single-page or multi-page memberships and keep full control over access.
Free memberships
Sign-in memberships
Integration with IPN from Paypal, JVZoo, ClickBank, etc.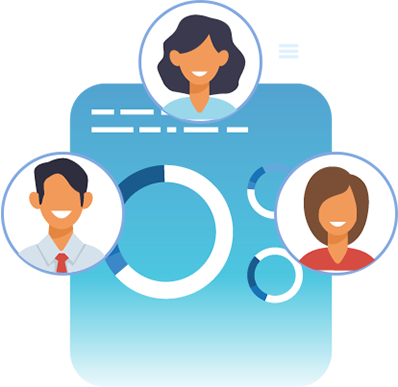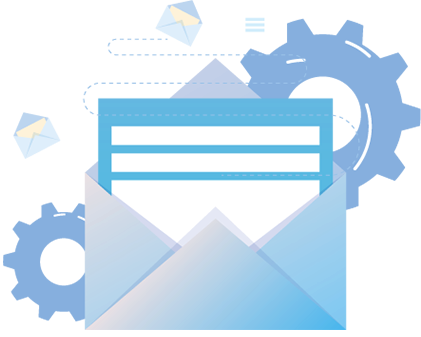 In-built Email Autoresponder
Create buyer & opt-in lists and use CloudFunnels's powerful email marketing features to get regular sales.
Transactional emails (forget password, sign-in, etc)
Mail sequences
Marketing mailouts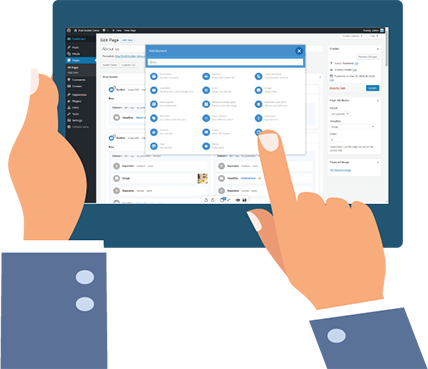 Easy to use, WYSIWYG Page Builder
CloudFunnels's beautiful Page-builder lets you edit and modify any part of the page painlessly. Add a graphic, apply a style, add an opt-in page. It's all as easy as clicking and changing what you want.
You can start from scratch, import your own design or use one of the amazing in-built templates we have.
Insightful business analytics
Monitor how your business is growing and spot trends early. Always know your RoI and keep a track of your target with CloudFunnels's analytics.
Also supports third-party analytics tools.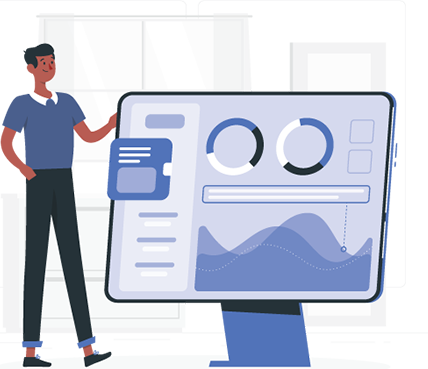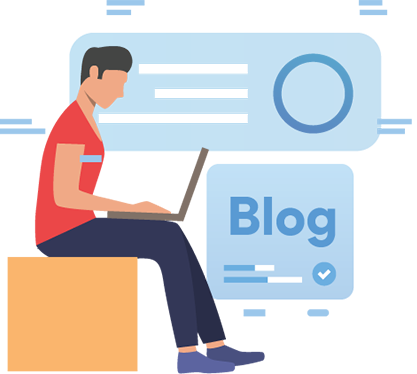 As easy as running a blog
Why should building Funnels and sales sites be complicated? Why shouldn't funnel-builders be as easy to install and use as Wordpress?
CloudFunnels is powerful but extremely simple. You'll be up and running in minutes.
Supports popular payment gateways & marketplaces
CloudFunnels has native support for popular payment gateways like Paypal, Stripe, Authorize.net and marketplaces like JVZoo, Clickbank, Warriorplus, etc.
With native integration your customers get automatic access and membership accounts on purchase.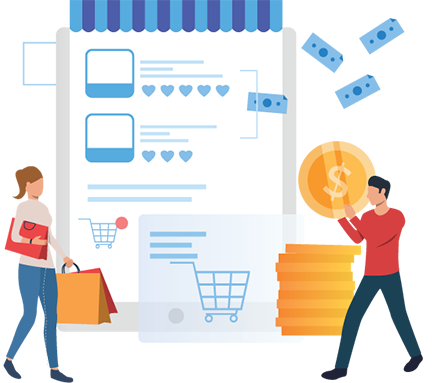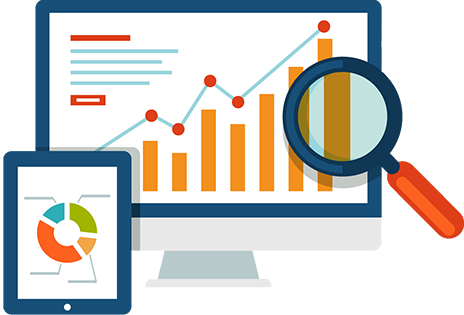 Designed to get you organic traffic
Powerful on-page SEO features, mobile responsive pages, AMP (Accelerated Mobile Pages) and fast-caching will help you grab the top spot faster with your CloudFunnels website. Get organic traffic and make sales without spending on ads.
A/B & Split Testing
Improve your conversions by split testing. Compare traffic on two landing pages and discover which one is converting better. With CloudFunnels you will always have the right data to grow your business.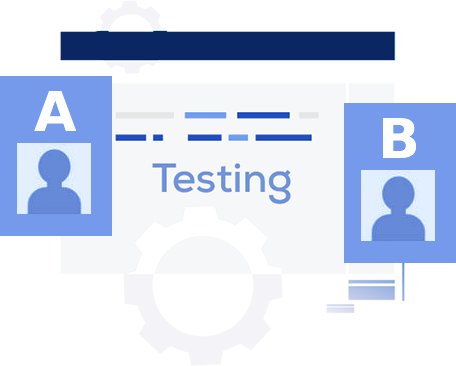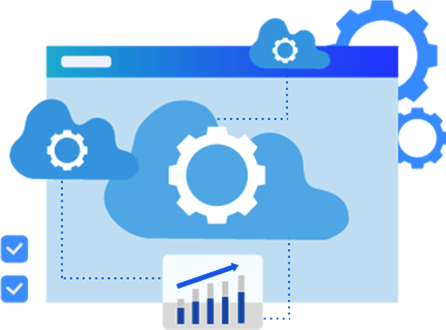 Integrates with popular autoresponders
Want to continue using your existing autoresponders and add your leads automatically?
CloudFunnels has in-built integration for Aweber, Getresponse, MailChimp, MailEngine and an ever growing list of supported autoresponders.
Integrates with all SMTPs
Integrate any SMTP to send transactional and marketing emails from CloudFunnels, including Sendgrid, MailGun, Smtp.com, smtp2go.com etc.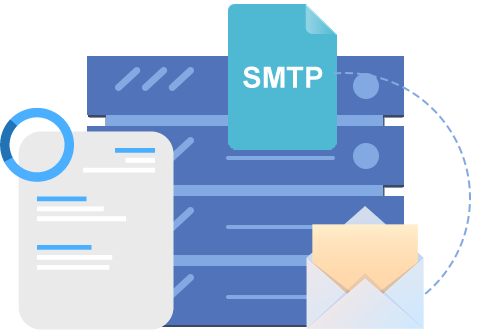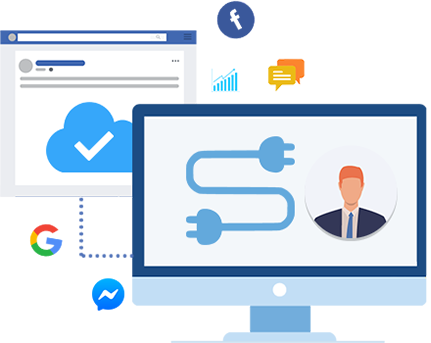 Supports all kinds of pixels & third party plugins
Integrate your Facebook and Google conversion pixels, chat, messenger, helpdesk, analytics, exit pop, conversion proof, or any other kind of third-party app easily.
Supports Zapier
Take your data in realtime to any CRM, marketing system or app using Zapier. CloudFunnels's powerful Zapier integration supports instant data transportation.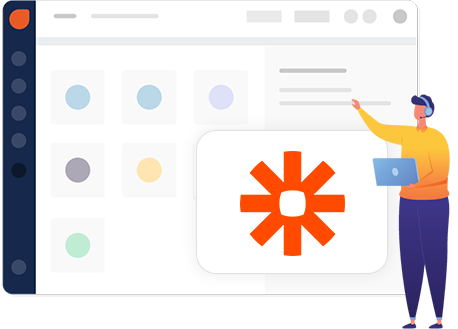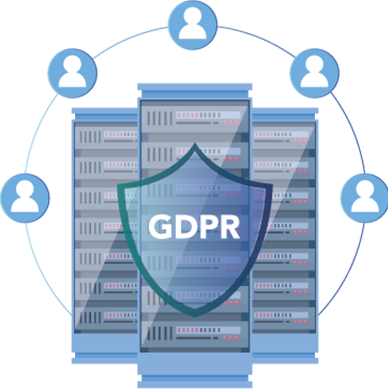 Full GDPR Support
Doing business in Europe? You need to adhere to the GDPR guidelines. CloudFunnels has support for cookie consent as well as data disclosure. Keeps you compliant.
Multi-User Support
Give access to your team with limited rights. Your designer will not be able to mess up your products, and your email VA won't be able to change the designs.
CloudFunnels' lets you create unlimited sub-users and decide exactly what you want each user to access.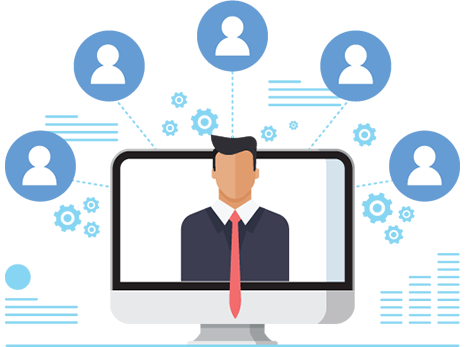 There are no limits! Only CloudFunnels gives you Unlimited scaling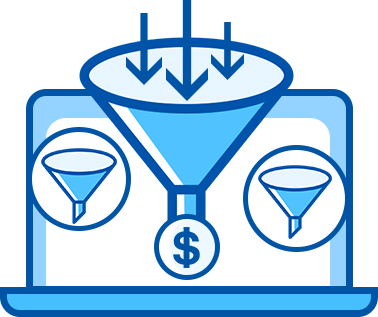 Unlimited Funnels
Create unlimited funnels on every domain. CloudFunnels even lets you create new funnels in subfolders.
Unlimited Leads
No cap on the amount of leads you gather every month. Go unlimited, scale your business to the max. CloudFunnels gives you unlimited leads for one simple payment.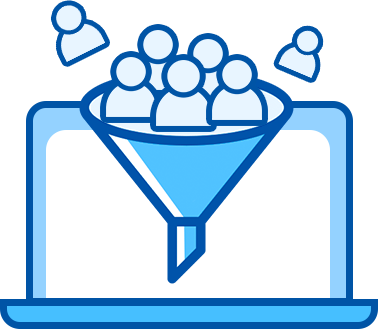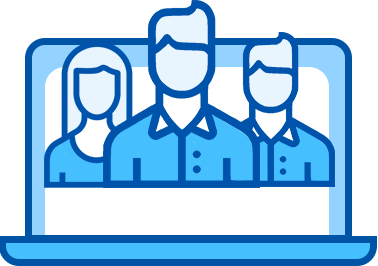 Unlimited Visitors
No limits on the number of visitors every month. Get as many visitors as you can and make money even on lower conversions. With CloudFunnels you won't be paying extra and your site won't go down suddenly if your visitors jump.
Unlimited Products & Memberships
Create all the products you want and create multiple memberships. CloudFunnels will never limit your business growth and potential.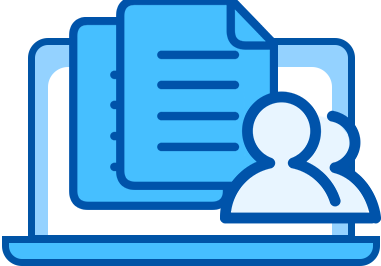 Special Sale! :

Commercial License Upgrade
Unlock Recurring Earnings By Building Funnels
For Other Businesses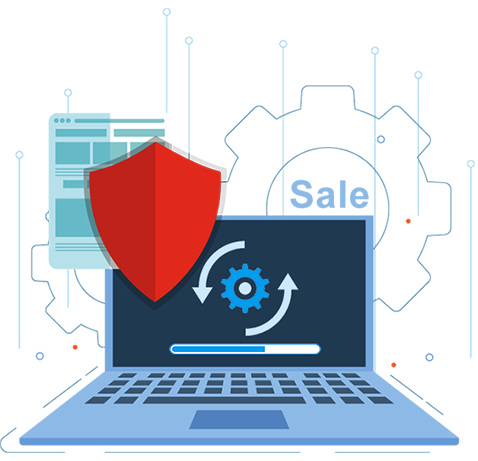 Get CloudFunnels in the special sale today and we will add a Commercial license to your purchase.
CloudFunnels commercial license authorizes you to make Funnels for other businesses and charge a one-time or recurring fee from them.
CloudFunnels gives you everything you need to set up funnels for local or online businesses and charge them for it.
This can be your biggest business this year. Just think about the size of the potential market and the popularity of Funnel marketing. You are going to land premium paying clients month after month!
FREE!
Powerful Bonus Applications
Get CloudFunnels Today & Also Get
These Powerful Software That Will
Get You More Traffic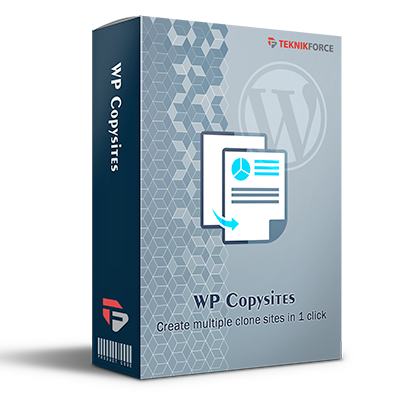 Bonus #1
WP Copysites
Move articles, pages and settings from one site to another in seconds

This powerful plugin will move your content over to any new site, domain or Wordpress installation you have in a matter of seconds.
No need to do things painstakingly.
Bonus #2
Pinger Jeet
Push your blog article to search engines and get ranked fast

Pick up any unindexed URL, and ping over 30 search engines. This Pinger will get you indexed all over the Internet fast!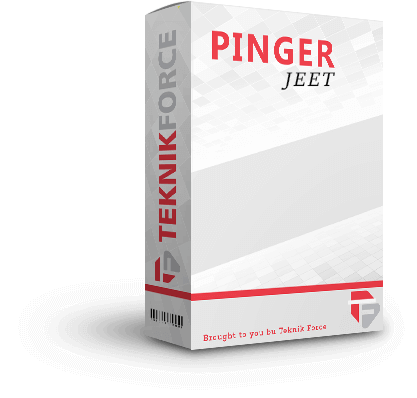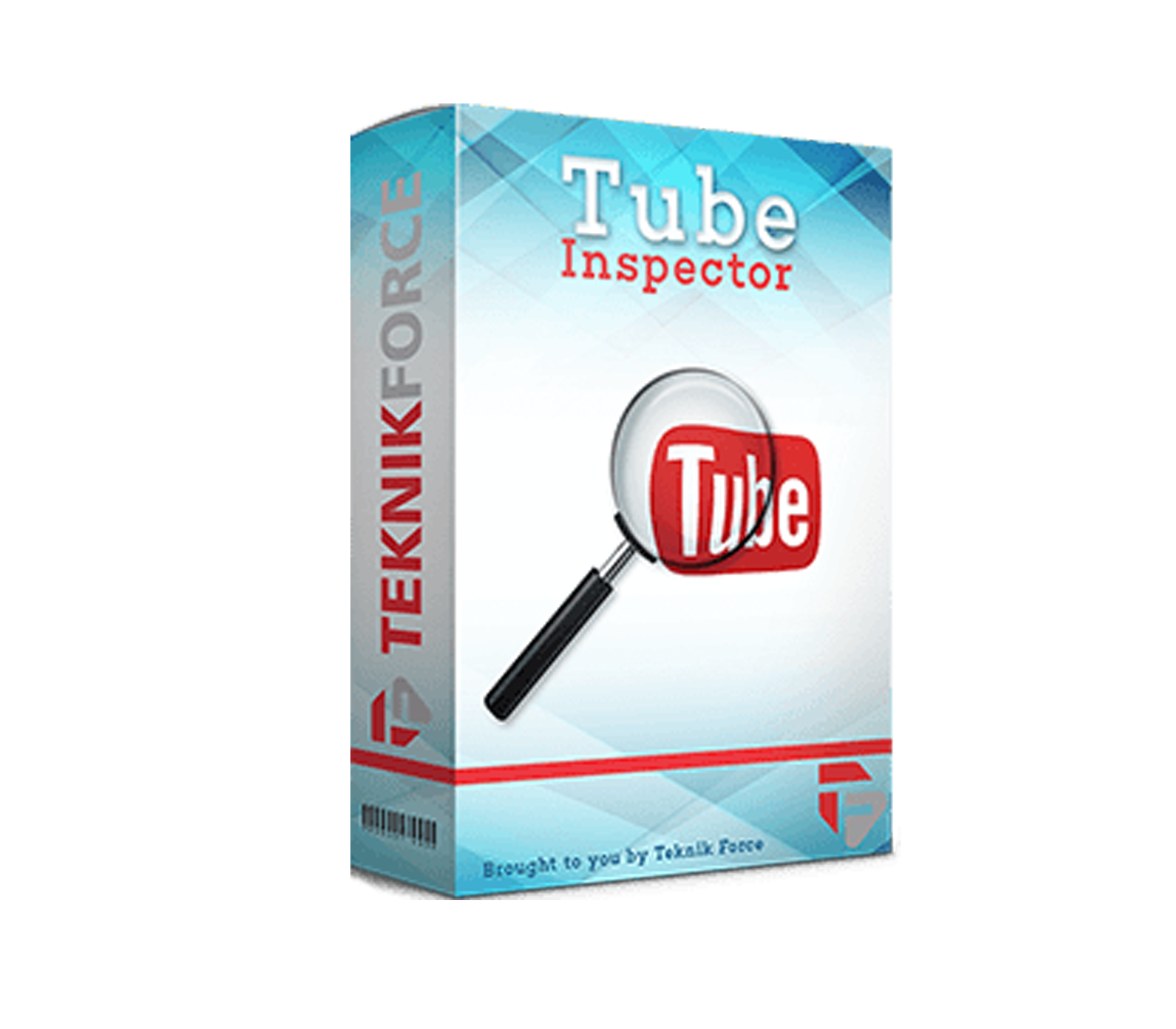 Bonus #3
Tube Inspector Jeet
Put your YouTube profits on fire with custom ads and optins!

Here's the best tool to help you monetize YouTube Videos With Ads or Opt-in's!
Place custom made advertisements and even email opt-in forms on any embeddable YouTube video fast and easy with this wordpress plugin. Get ready to put your YouTube profits on fire with this one!
Bonus #4
Social Media Genie
Just started out on FB marketing?

Then set the ball rolling with this short and easy to implement compilation for newbies to get engagement from your newbie FB marketing efforts
No tech expertise required, no complex and heavy on budget tips or tools. Simply effective and effectively simple tips to set your FB profits rolling.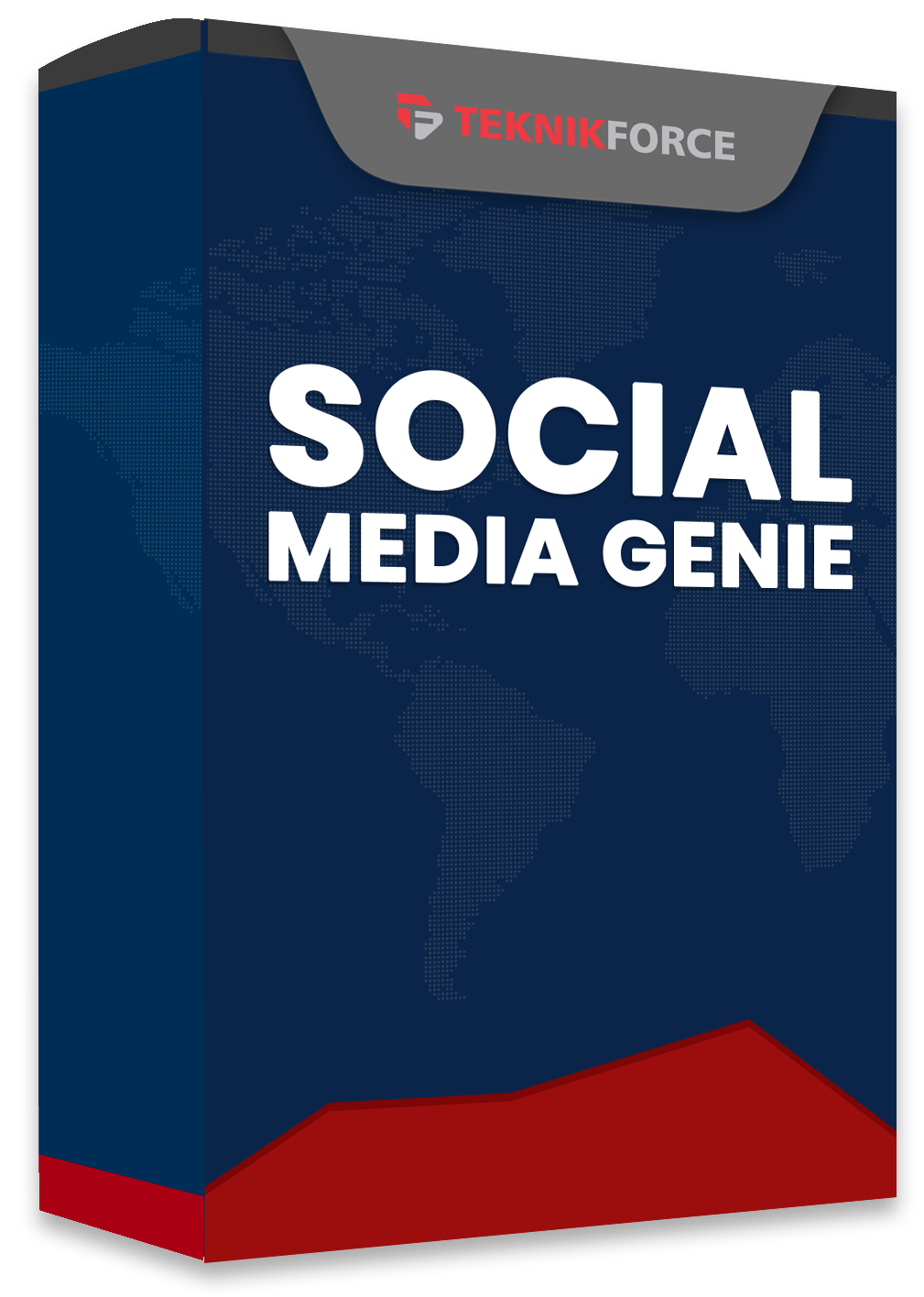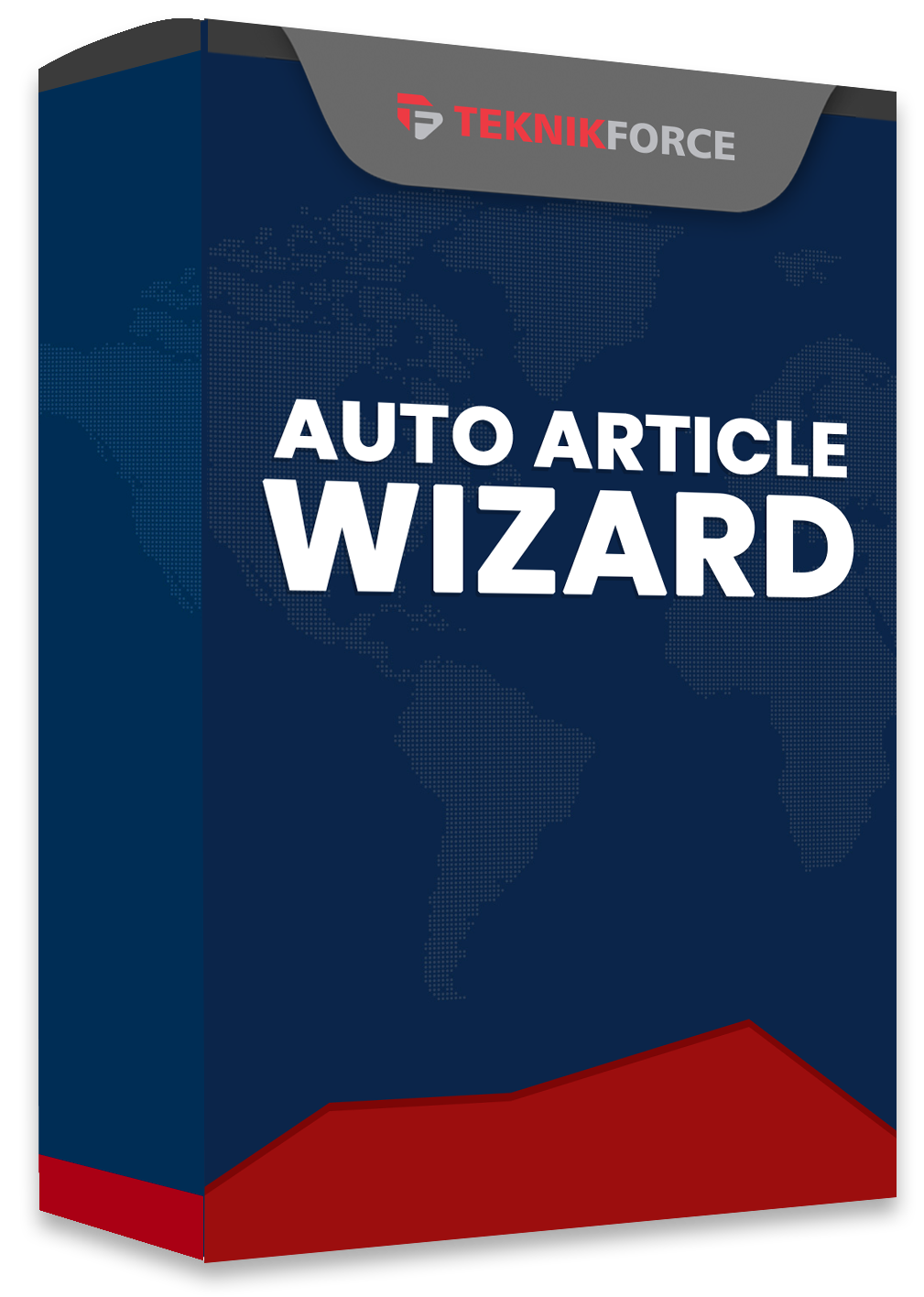 Bonus #5
Auto Articles Wizard
Need content for your lead building work?

Find out how automatic articles can help you get fresh leads without going crazy doing things from scratch.
Everything is easier when it's done for you and readymade.
Bonus #6
List Mail Jeet
Mail your leads direct from your desktop PC.

Need a quick solution to mail directly from your desktop PC?
You can use the List Mail Jeet. A quick little software that will help you mail any list very quickly from your desktop PC itself
Ideal for small mailout jobs to one time lists.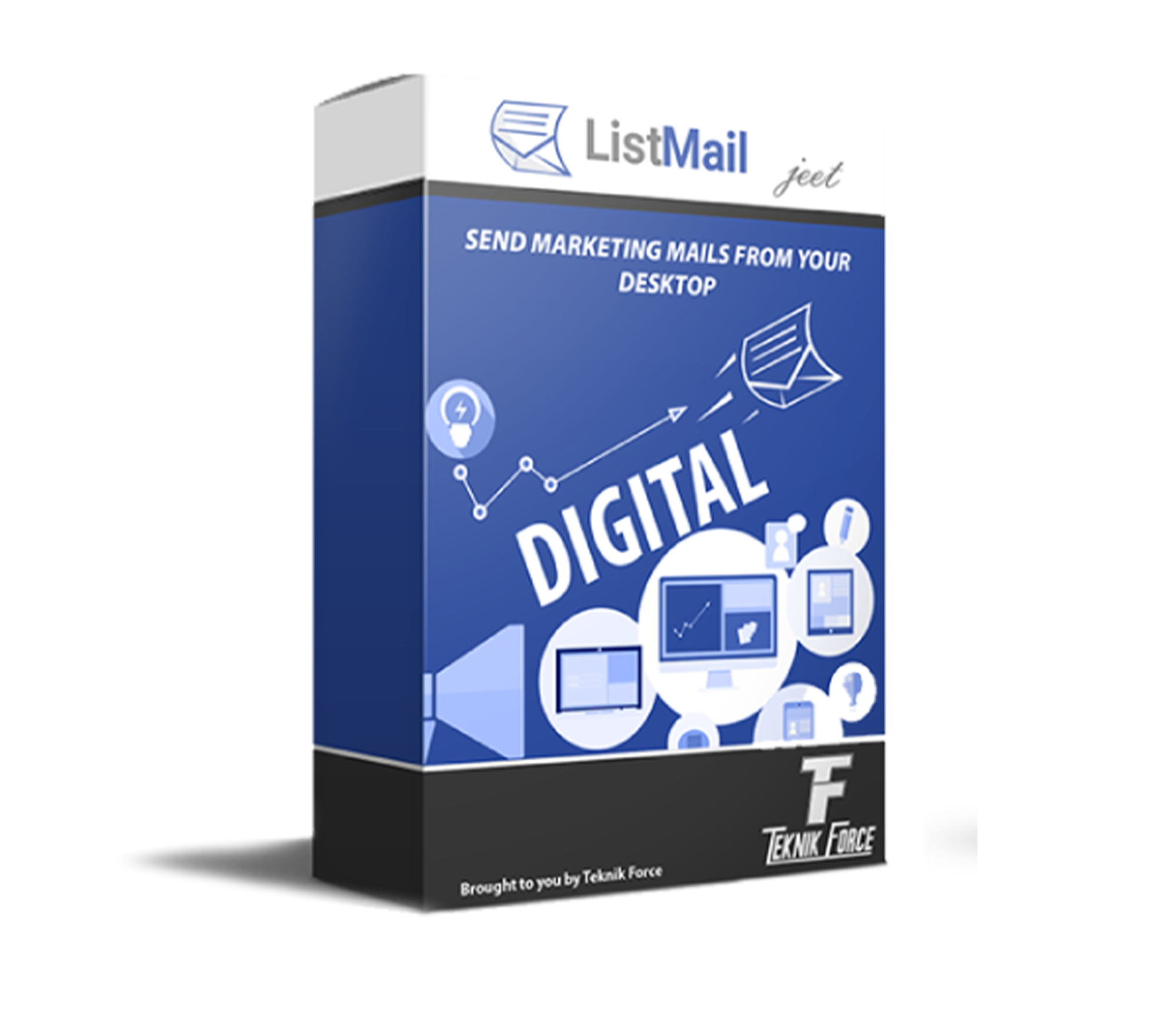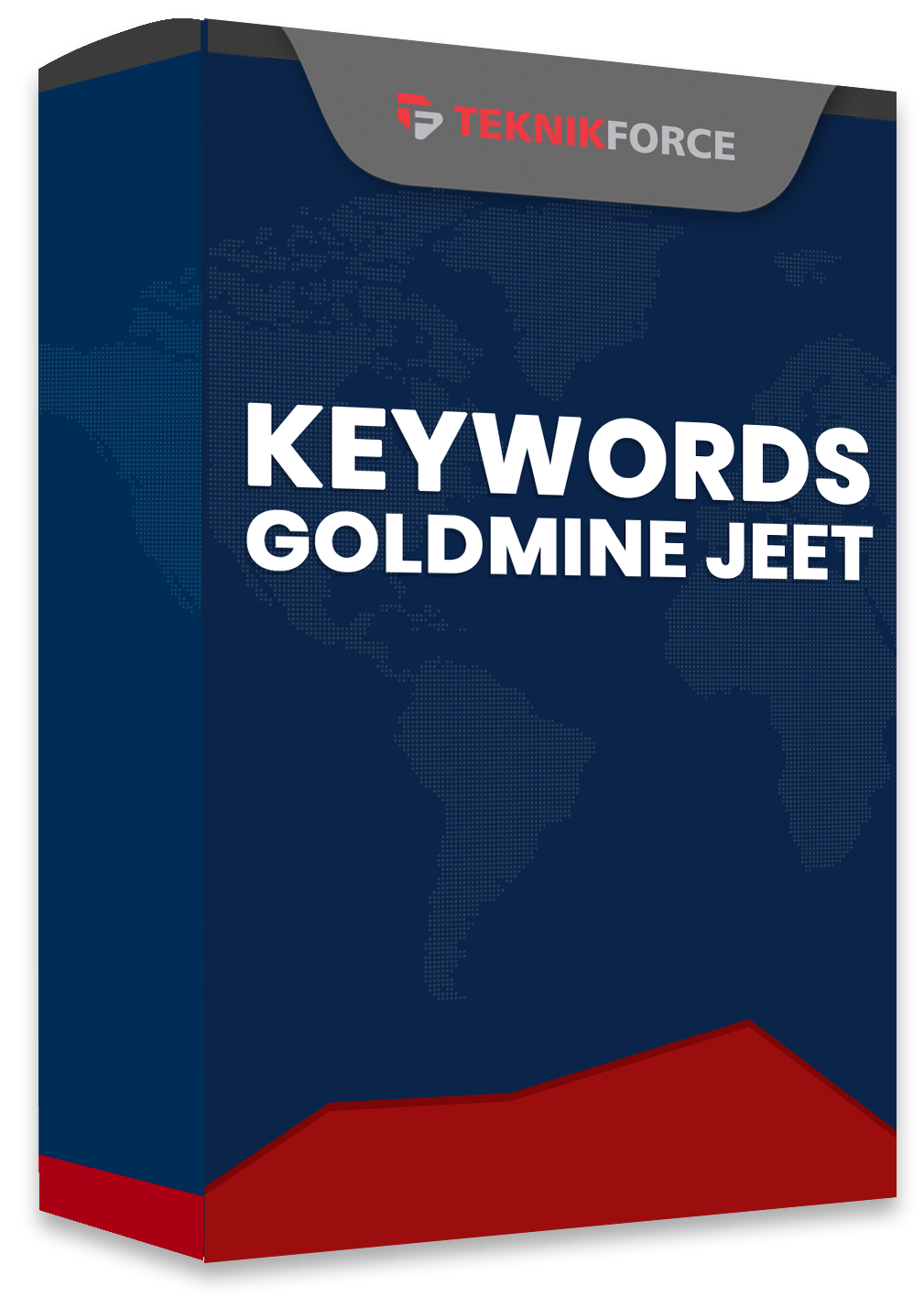 Bonus #7
Keywords Goldmine Jeet
Rank with videos on Google & get more organic leads

This powerful application tells you which keywords are open for ranking on Google, so that you can grab them and build your list without paying for ads.